Sports dentistry and Mouthguards
Sports dentistry and Mouthguards
Dental injuries are most common when playing sports. Injuries are painful and sometimes have a permanent impact on the child's dental health. 
Children are active in nature and love spending time outdoors playing different kinds of sports. Sports activities include a wide array of physical contact with other persons and objects such as the ball, bat, racket etc. 
At Pandit Clinic, we have found a solution that allows children to play as much as they want without having to worry about injuries. It is nothing but a simple, revolutionary device called the mouthguard. The mouthguard is custom made by our pediatric dentistry practice to fit your child's mouth perfectly. It protects the teeth and jawline, preventing any serious injuries. 
Mouthguards are individually designed devices for the mouth that cover the teeth and gums to prevent and reduce injury to the teeth, arches, lips and gums by a cushioning effect.
The Process
For Developing The Perfect Mouthguard
Virtual Video Consultations
100% SAFE AND SECURE CALLS WITH ENCRYPTION. YOUR PRIVACY AND CONFIDENTIALITY IS GUARANTEED.
Consult
Dr. Pratibha Kukreja Pandit


(Pediatric Dentist)
Start here, by making an appointment for a virtual consultation with our expert Dr. Pratibha Kukreja Pandit (NEW PATIENTS ONLY).
Dr. Pratibha Kukreja Pandit is available for Virtual Video Consultations from Monday – Saturday between the hours of 11 am – 2pm and 4pm – 7pm.
If you are already our valued patient with questions or have an emergency please contact the clinic on +91 9822053446
Your virtual video consultation includes:
Virtual Video Consultation Fees
Rs. 300
The Consultation Fees Must Be Paid Online by
GOOGLE PAY

BEFORE YOUR APPOINTMENT. See The Instructions On Appointment Confirmations
Pediatric and Preventive Dentistry Specialist
Dr. Pratibha is the Chief Dentist at Pandit Clinic. She is also a Consultant Pediatric Dentist at Kotbagi Hospital and KEM Hospital, Pune.
Dr. Pratibha has trained at the prestigious Chang Gung Memorial Hospital, Taiwan, in advanced areas including Pediatric dental treatment under General Anesthesia and Intravenous sedation, Dental Rehabilitation of children with special health care needs, and Nasoalveolar molding and dental rehabilitation of cleft lip and cleft palate.
She's the lifetime member of Student Clinician Association, American Dental Association (SCADA), USA.
Professional Affiliations and Skills
You Might Be Interested In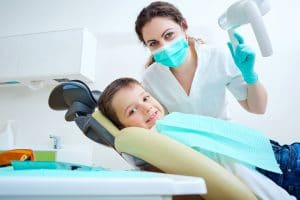 Pediatric Dentistry
Call us +91 20 25534849 Home Pediatric Dentistry Paediatric Dental Treatments Under General Anaesthesia Pandit Clinic, Pune's best Paediatric Dentistry practice led by Dr Pratibha
Read More »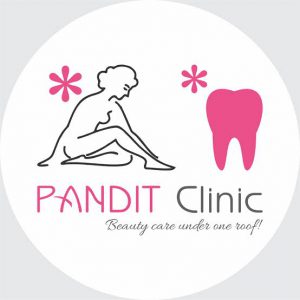 Pediatric Dentistry
Call us +91 20 25534849 Home Pediatric Dentistry Dentistry for Special Needs Children At Pandit Clinic, we welcome children with special needs with open arms
Read More »
Pediatric Dentistry
Call us +91 20 25534849 Home Pediatric Dentistry Pediatric General Dentistry Pandit Clinic's pediatric general dentistry covers the basics of good oral care and health.
Read More »