The nose is the high point of the face. It has enormous aesthetic importance. There is a very huge ethnic, racial, regional significance to its shape and size.
The nose is the high point of the face. It has enormous aesthetic importance. There is a very huge ethnic, racial, regional significance to its shape and size. The over powering factor is the patient's desire. You need a skilled and seasoned Plastic Surgeon to give you sound truthful advice.
It indeed is possible to create pleasing shapes most of the times. Rated as the most commonly performed cosmetic surgical operation it still has held its place. Broadly this procedure can cover all problems related to nasal shape. A large nose can be reduced in size, a small nose can be made bigger while the length and height of the nose can be increased or decreased to make you look good.
Rhinoplasty can correct many functional breathing problems. If you have any complaints about your breathing ability please, bring them to surgeons attention, large number of them can be corrected in Rhinoplasty. Please remember that good comfortable breathing is far more important and vital than a merely good looking nose.
Rhinoplasty is a surgical procedure performed to improve the appearance of the nose. A SeptoRhinoplasty is often performed to correct any defects within the nose such as a deviated septum or nasal obstructions. A nose surgery is also performed to restore the nose to its original shape after it has suffered a major injury during an accident or any other unfortunate event. In a Rhinoplasty procedure, the cosmetic surgeon changes the nasal bone, cartilage, soft tissues or adds tissues to the nose, to aesthetically improve the appearance of the nose for the patient. 
There could be several different reasons why patients opt for a nose surgery such as small nose, large nose, deviated/crooked nose, nose hump, wide tip, wide nostrils etc. 
Rhinoplasty is one of the most delicate and complex surgical procedures in plastic surgery.
Are you an ideal candidate for Rhinoplasty?
Answer a few simple questions to help us understand your concerns, or issues, if any, in breathing or functioning of the nose. 
Questions to
ask your Rhinoplasty Surgeon:
Image
modification software
You will be obviously concerned about how to imagine your new look. We at Pandit Clinic have been using image modification software to give you a very good idea as to how you will look after surgery. This has helped many patients to make an informed decision and tailor their expectations to a realistic level. Dr Shrirang Pandit has been pioneer user of the Alterimage programme for last ten years.
Since last three years we have incorporated the Vectra 3 D Camera in our clinic. It has proved very useful in a variety of ways. A small additional fee may be charged for this consult with Vectra. You can request such a session and learn how your nose will be transformed.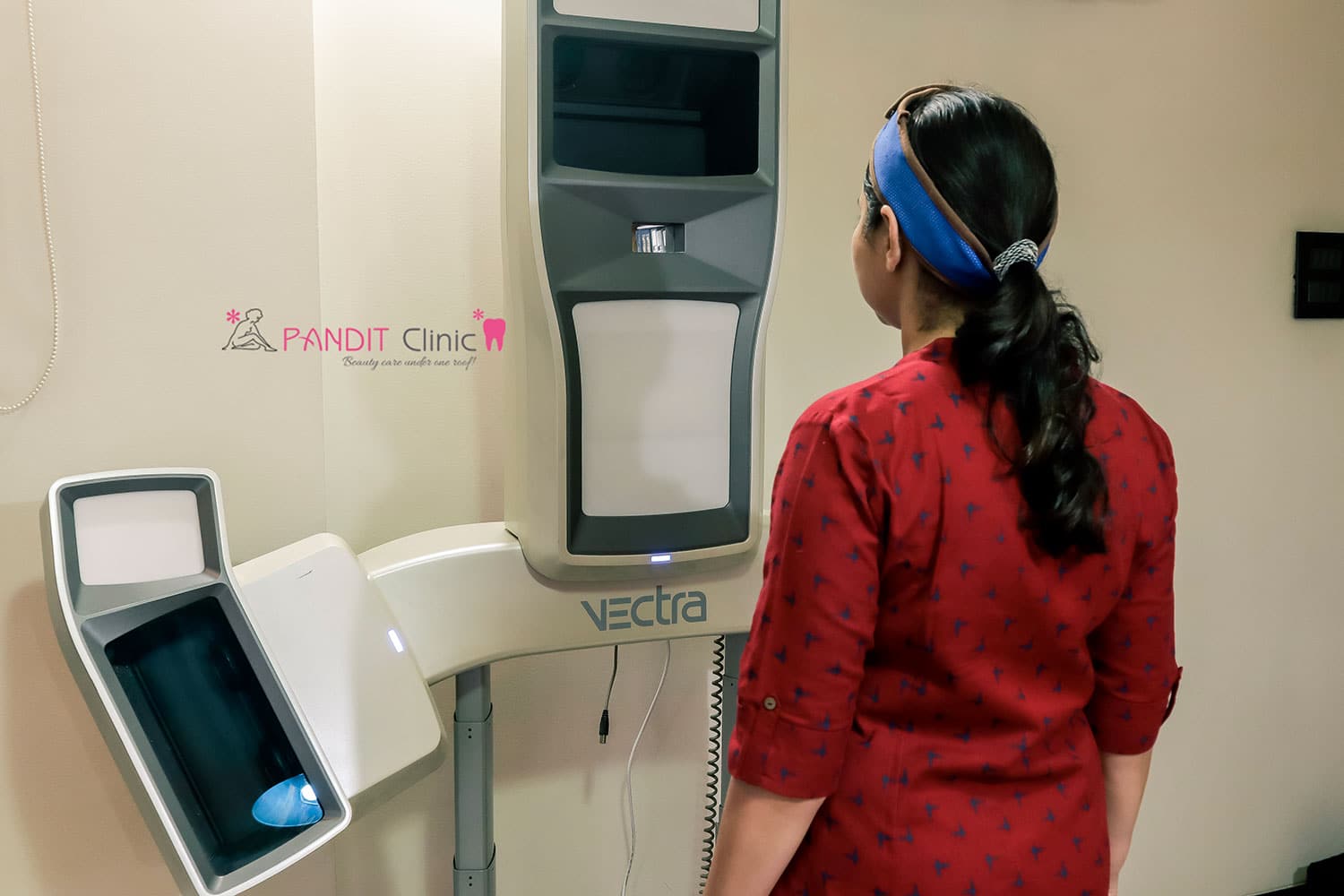 Image
modification software

Who is the
ideal candidate for Rhinoplasty?
An ideal candidate for Rhinoplasty surgery can be anyone (male or female) who is unhappy with the appearance of their nose or has breathing problems due to issues in the nasal airways and the one who has realistic expectations. 
Why do
patients opt for Rhinoplasty?
There could be several different reasons why patients opt for a nose surgery. Following are the issues that patients face which can be resolved with a Rhinoplasty: 
Reducing A Large Nose: Sometimes nose may be noticeably larger in size. Reduction Rhinoplasty can help in achieving narrowed and lowered nose. 
Augmenting Small Nose: Small nose can be enlarged by modifying the shape of cartilage or adding some cartilage/ soft tissue to it. Another way to augment such nose is with a silicone implant
Hump Reduction: The hump of the nose is lowered to make dorsum of nose straight
Deviated / Crooked Nose: Instead of being centralized and straight, some nose has deviated to one side. In such cases, the deviated nose is made straight & well centred.
Reducing A Wide Tip: Wide tip of the nose may be because of excess wide cartilage &/or because of thick skin & soft tissue portion. Such a wide tip can be made narrow & well defined.
What to
expect before and after surgery?
Your Plastic Surgeon may ask you to undergo certain routine blood tests before the surgery. This helps them in establishing your health condition and alleviates any complications that may arise in the surgery. 
The Rhinoplasty Surgeon may also ask you to stop certain medications prior to the surgery. Also, in case you are a smoker then you will have to stop smoking 4 weeks prior to the surgery. You cannot consume any food or liquids (minimum) 6 hours prior to the surgery. 
After the surgery, a full week's rest is essential when recovering after a nose plastic surgery. You can slowly start resuming your activities after the nasal splint is removed and your doctor gives you an all-clear.
How much
does Rhinoplasty procedure cost?
The actual cost estimate will be given to you by your surgeon. Since every case is unique the skills required and the time required will be different. Therefore, it is better if you consult your rhinoplasty surgeon on matters of cost. 
What is
a Reduction Rhinoplasty?
This is a procedure performed to reduce the size of the nose. It can consist of reducing the height, removing a hump on the bridge or reducing the size of the nose tip and the width of the nasal bridge. These techniques alone or in combination can be performed to give a pleasing appearance.
The nose may be large, crooked, thick skinned, beaked and distorted in many forms; we can help you get a better shape and size.
What is
Nasal Augmentation?
The nose can be depressed and augmentation of nasal dorsum is one of the commonest request seen in our practice. A variety of materials can be used to increase the height of the nose and fill up the depression. Your own body tissue constitutes the best material for augmentation. Bone or cartilage either from nasal septum, the ribs or the ear is used as filler. At Pandit Clinic we have developed a special procedure by using rib cartilage.
Silicone implants, Porex, and other synthetic substances are also used for this purpose. These are foreign bodies and they need to be well understood before you use them.
Dr. Shrirang carries out Reduction Rhinoplasty and Nasal Augmentation at his  clinic.
Dr. Shrirang Pandit is the founder of the Pandit Clinic. He has an experience of 30+ years in plastic surgery. He is a renowned name in the industry and pioneer of aesthetic lasers in India. Dr. Shrirang Pandit has performed numerous surgeries on children with facial clefts, managed patients with burn injuries and also has a large experience with lasers on Asian Indian skin. He has attended various laser workshops and courses as faculty and is keen on educating the next generations. He is a life member of all the top plastic surgery associations like Association of Plastic Surgeons in India, Association of Surgeons of India, Indian Association of Cosmetic Laser Surgeons, to name a few. He also acts as a key opinion leader for Ultrashape Inc., Lumenis Inc, VASER Sound Surgical Technologies, USA
You Might Be Interested In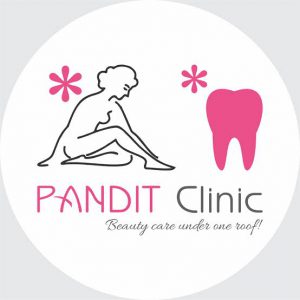 Face contouring
Call us +91 20 25534849 Home Plastic & Cosmetic Surgery Oculoplasty The Oculoplasty surgeons at Pandit Clinic have a rich experience in this field of
Read More »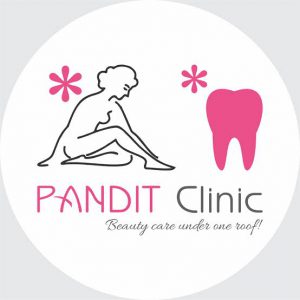 Face contouring
Call us +91 20 25534849 Home Plastic & Cosmetic Surgery Otoplasty A defect in the ear structure can be present at birth which becomes worse
Read More »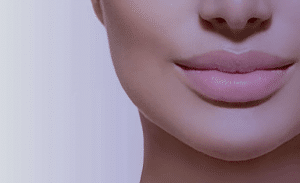 Face contouring
Call us +91 20 25534849 Home Plastic & Cosmetic Surgery Lip Augmentation Lip augmentation makes the lips fuller, plumper and reduces fine wrinkles that gather
Read More »