Lip augmentation makes the lips fuller, plumper and reduces fine wrinkles that gather round the mouth.
When you smile you reveal one of the most gorgeous qualities of your personality and no we are not talking about your looks, we are talking about your warmth and ability to spread joy.
But what if your lips are too small, or too flat then would your smile still look that gorgeous? What if your lips are sagging due to age and this doesn't allow you to smile fully? 
Nobody wants their smile to be hidden due to smaller, flatter or droopy lips. Now there is a solution in sight for this problem. It is a simple minimally invasive cosmetic procedure called Lip Augmentation. Dr Shrirang Pandit, a Board-certified Plastic Surgeon and the Founder of Pandit Clinic performs Lip Augmentation safely and effectively at his Pune clinic. 
This page covers all the details about Lip Augmentation/Lip Enhancement procedures. It will give you an in-depth understanding of the procedure, risks, recovery and possibilities.
Lip augmentation makes the lips fuller, plumper and reduces fine wrinkles that gather round the mouth. Lips are either injected with collagen or with fat. Fat is introduced in the patient's body from an external source. The collagen; a protein present in connecting tissues, and the fat are easily absorbed but it has a temporary effect thus, it needs a repeat treatment. However, there are other options wherein repeat treatments are not required. For example, implantable materials like AlloDerm, Dermalogen.
AlloDerm and Dermalogen are easily absorbed by the body because they are human tissue. Normally, they have a pliable, natural feel. Implants such as Gore-Tex are permanent and no complication arise as they are well-accepted by the body. Fat and collagen injections are meant for those patients who find the idea of full lips appealing but don't want to commit to it.
AlloDerm is a natural collagen sheet made from donated skin. It is inserted by making tiny incisions inside the corners of the mouth. Once it is in place it integrates with the natural tissues. Other implant options include Gore-Tex, SoftForm, etc.

What is
Lip Augmentation Surgery?
Lip Enhancement or Lip Augmentation is a cosmetic procedure which can be performed only by a Board-certified Plastic Surgeon that results in the patient gaining plump and fuller lips. 
This cosmetic procedure is widely popular all across the globe. It is a minimally-invasive procedure that makes the patient look good and feel good about themselves in no time. 
Lip augmentation can be achieved by using Dermal Fillers or fat grafting at Pandit Clinic, Pune. these methods ensure that Lip augmentation procedure remains minimally invasive and has almost no downtime for the patient.
What is
the procedure for Lip Augmentation?
The procedure requires a natural synthetic biocompatible material. It is in the form of the patient's own fat. The fat is injected and implanted in the lips. Normally, one injection is enough to produce the desired outcome. However, it may be a temporary result depending on the type material used. So, injections may be needed to be repeated periodically.
Who is the
ideal candidate for Lip Augmentation?
Pandit Clinic, Pune has laid down the following guidelines for a person to be an ideal candidate for Lip Augmentation. 
It is important to note here that candidate could be either male or female since this procedure is gender-neutral. 
Questions to
ask your Lip Augmentation Surgeon:
What to
Expect Before & After The Lip Enhancement Procedure?
Since Lip Augmentation is a minimally invasive procedure there aren't too many preparations necessary before the surgery from the patient's perspective. Dr Shrirang Pandit may ask you to undergo a couple of routine blood and urine tests in order to establish basic parameters for the surgery. 
But other than that, no special preparation is required from the patient's side.
Lip enhancement or lip augmentation procedures are minimally invasive procedures. Hence, their recovery process is simpler and almost pain-free. 
In case of filler based lip enhancement, there is zero downtime. The patient can immediately resume work and other activities. 
Similarly, for fat grafting lip enhancement, a couple of days is sufficient time to recover and get back in action. 
How Much
Does Lip Augmentation Cost?
Cosmetic procedures are highly subjective since the material to be used and the patient's unique case will decide the course of action. Therefore it is not possible to give an approximate ballpark figure for patients as a whole. Dr Shrirang Pandit will give you a cost estimate during your consultation. 
If you are wondering whether or not you are an ideal candidate for Lip Augmentation we invite you for a consultation with Dr Shrirang Pandit at Pandit Clinic in Pune where he will provide you with his expert guidance and clear all your doubts! 
Dr. Shrirang Pandit is the founder of the Pandit Clinic. He has an experience of 30+ years in plastic surgery. He is a renowned name in the industry and pioneer of aesthetic lasers in India. Dr. Shrirang Pandit has performed numerous surgeries on children with facial clefts, managed patients with burn injuries and also has a large experience with lasers on Asian Indian skin. He has attended various laser workshops and courses as faculty and is keen on educating the next generations. He is a life member of all the top plastic surgery associations like Association of Plastic Surgeons in India, Association of Surgeons of India, Indian Association of Cosmetic Laser Surgeons, to name a few. He also acts as a key opinion leader for Ultrashape Inc., Lumenis Inc, VASER Sound Surgical Technologies, USA
You Might Be Interested In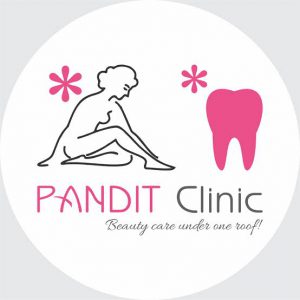 Face contouring
Call us +91 20 25534849 Home Plastic & Cosmetic Surgery Oculoplasty The Oculoplasty surgeons at Pandit Clinic have a rich experience in this field of
Read More »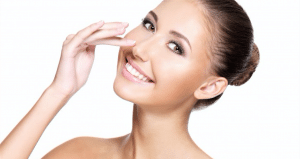 Face contouring
Call us +91 20 25534849 Home Plastic & Cosmetic Surgery Rhinoplasty The nose is the high point of the face. It has enormous aesthetic importance.
Read More »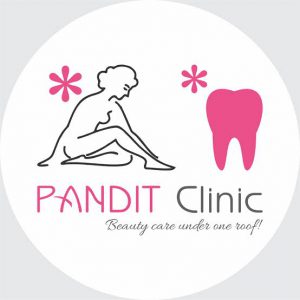 Face contouring
Call us +91 20 25534849 Home Plastic & Cosmetic Surgery Otoplasty A defect in the ear structure can be present at birth which becomes worse
Read More »